Kautilya IIT Academy Sikar
Kautilya IIT Academy offers coaching in Sikar for engineering entrance exams i.e. JEE Mains and Advanced. It is situated on Piprali Road, Sikar, Rajasthan 332001. This institute also offers all basic facilities to its students like other institutions. If you want to take coaching from Kautilya Academy then you should know about it in detail.
And, yes Sikareducationhub is your online source where you will find all the educational details of Sikar.
Today, we have come up with a detailed review of Kautilya Academy Sikar.
Let's check out its basic to advance details.
About Kautilya IIT Academy
Kautilya IIT Academy is a part of Navjeevan Science Group, Sikar. They offer coaching and schooling both in Sikar. They only offer IIT-JEE coaching to CBSE and RBSE students. In this section, we have shared some basic details of this academy so that you can save time by getting all information in one place.
Institute Name: Kautilya IIT Academy
Address: Piprali Road, Sikar, Rajasthan 332001
Phone: 08875023162
Email: kiitsikar@gmail.com
Working Hours: Mon to Sat: 8:00 AM to 8 PM
Website: kautilyaiitacademy.com
Chairman Name: Mr. Shankar Lal Bagariya
Best JEE Academy in Sikar

How are Kautilya's classes?
Kautilya IIT Academy conducts classes in their classrooms. Overall, they teach the curriculum that other institutes are following. Their faculty teaching methodology is good and we can't say it is that up to mark but yes they are teaching well. Overall, you can say Kautilya's classes are conducted in a good way but they need to work more on their faculties and management.
They keep maintain discipline in their classes but not much as CLC does.
Faculty and Students Ratio
At Kautilya institute, you will find a balanced ratio of students and faculty. However, their student ratio is low and so their faculty ratio is also low. We found this point both ways: Good and something you are not going to get the benefit from it.
Let's look at what we mean:
Pros: It is good that Kautilya Academy classrooms are not much crowded. Hence, there are great chances to get the answer to your all queries on time.

Cons: Less crowd also means less competition and thus you may not be able to accept that competition burden in the future. Hence, you should look into a coaching institute that has good strength f students and faculty so that your all questions get resolved on time with high competition.

How is the Kautilya Academy Result?
Kautilya Academy IIT-JEE results selection is average if we compare them to the institutes like Matrix Academy, GCI Academy, PCP, and CLC. However, other institutes are also focusing on NEET-UG and pre-foundation programs and they are doing really good in those exams also. Whereas Kautilya IIT Academy only focuses on engineering entrance exams and the result is not stable every time and the selection rate is also average.
Kautilya IIT Academy Faculty
They have good faculty for its JEE students who are taking coaching from it. However, they don't have a separate faculty team for their schooling and coaching students-which we found not good because both courses should have separate faculty as compared to the level of their course.
If we talk about Kautilya IIT Academy Faculty qualities.
Check out some of the points that we have outlined below:
They have 79% of faculty with more than 4+ experience and freshers and 31% of experienced faculty with 7+ years of experience.
They are well-qualified from good institutes
The faculty ratio is average
They are not much up to date as compared to other institutes' faculty
Kautilya IIT Academy Fee Structure for IIT-JEE Coaching
Find the latest fee structure of Kautilya IIT Academy for its IIT-JEE Coaching.
They have separate courses and fee structures for students such as students who only want to take coaching for IIT-JEE only and have different courses and fees for schooling students.
JEE-Division Academic Session 2022-23 (Only Coaching)
| Courses | Fee Structure |
| --- | --- |
| VECTOR (For Class 11th) | ₹ 98,000 |
| MOTION (For Class 12th) | ₹ 1,00000 |
| FOCUS (For Class 12th Pass) | ₹ 98,000 |
JEE-Division Academic Session 2022-23 (Only Schooling)
| Courses | Fee Structure |
| --- | --- |
| SCHOOLING (For Class 11th RBSE) | ₹ 6,000 |
| SCHOOLING (For Class 11th CBSE) | ₹ 15,000 |
| SCHOOLING (For Class 12th RBSE) | ₹ 6,000 |
| SCHOOLING (For Class 12th CBSE) | ₹ 15,000 |
We got the above fee structure of Kautilya IIT Academy, Sikar for JEE preparation from their official website. To know in detail: you can ask their admin or management team. However, we found the Kautilya IIT Academy fee structure quite affordable to students but we will explain their facilities in other sections.
Is Kautilya Academy good for IIT coaching in Sikar?
Kautilya Academy is a good option for IIT coaching but if you want to join the best academy that takes care of you all time during classes then you may also explore some of the best academies that are popularly known for their results and performance.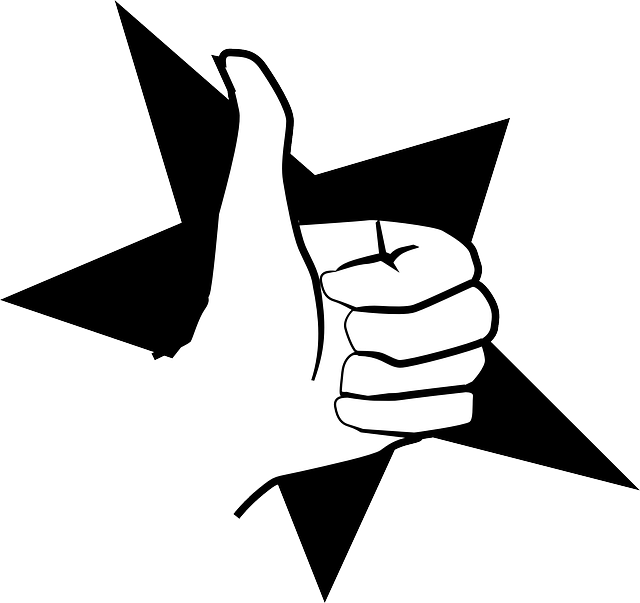 Best IIT Coaching in Sikar
Rank 1: Matrix Academy
Rank 2: Allen Sikar
Rank 3:GCI Sikar
Rank 4: CLC
Rank 5: Prince Sikar
FAQ's on Kautilya IIT Academy, SIkar
Let's check out some of the questions that parents and students ask about them.
Does Kautilya IIT Academy offer Hostel?
No, Kautilya IIT Academy has no hostel facility for its students. You may get PG or accommodation nearby in Sikar, Rajasthan.
Is Phone allowed in Kautilya IIT Academy during classes?
NO, the phone is not allowed during classes in any coaching center in Sikar. However, it's also true that students hide their phone and use it in classrooms. We think Kautliya's management should check their student's pockets and bags before they enter the classroom for lectures. This way students can focus more on their studies.
Do all fees need to pay in advance?
Yes, they need all fees in advance. Not only Kautilya IIT Academy but all institute's rules are the same. However, you can ask them to split the fees into EMI, or an easy-way amount.
Can I join the Kautilya Classes demo for IIT coaching?
Yes, you should ask them to get a demo of their classes because its' your right. After all, you are the one who is paying. In fact, you should take other's best coaching institutes' classes demos also such as GCI, Matrix, Allen, and CLC.
Does Kautilya IIT Academy charge any hidden charges?
We at Sikareducaionhub give parents and students an honest review of all education centers in Sikar. Hence, you should talk to their admin or management team to know their hidden and all taxes on fees.
Conclusion
Kautilya IIT Academy offers good coaching for JEE exams, if you want little guidance then you can choose this institute with an affordable fee structure. They have an average strength of students and faculty. They offer all basic facilities in their fee structure. But, if you talk about the Hi-Tech facilities such as labs, WiFi area, beautiful campus, library, up-to-date system, and smart classrooms like other institutes are offering-Kautilya IIT Academy is limited in its facilities.
Overall, it's an average coaching institute for JEE preparation in Sikar, Rajasthan.