Prince School Sikar-The Merit Factory
Prince School Sikar The Merit Factory Details? Whether it's about Prince School RBSE Hindi English medium both or Prince CBSE school in Sikar. If you want to enroll your child in one of the Prince School Sikar branches. You must be looking for some kind of information about Prince Schools such as their principal, director, and teachers' education background, and prince school Sikar fees chart, classrooms, infrastructure, academic qualities, and +more.
Top NEET-UG Coaching Sikar
You can fetch Prince Schools details anytime from their official site, they have shared few details over there for their Sikar Folks.
However, the details that are given on the Prince website are just not enough to find an actual view of Prince School Sikar or to decide whether this school would be the right fit for your child or not.
We understand that with this hectic schedule, parents don't have much time to research & read every detail of the page that they found good on the web.
Don't worry!
Sikar Education Hub took online and offline surveys from parents and students to give you an honest review of Prince School Sikar.
In this article, you will find A to Z details about Prince Schools which you will not be able to find anywhere.
Explore our list of "Top-5 best schools in Sikar" as per our analysis: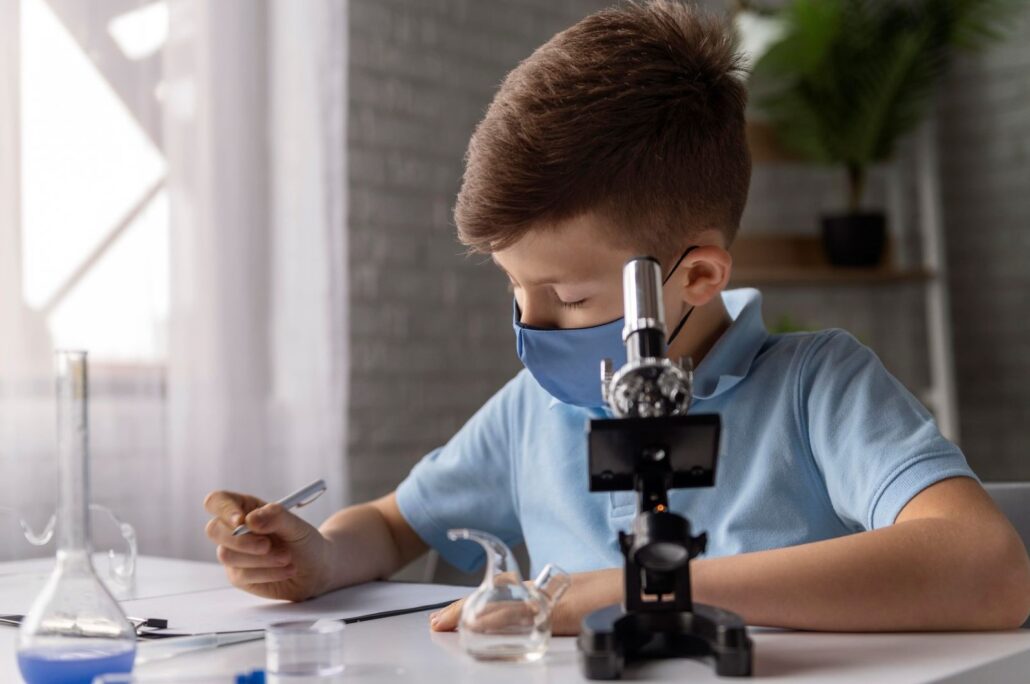 Let's start to know more about Prince School in Sikar;
Everything About Prince School Sikar: The Merit Factory
First, we have shared the basic information and then we moved to advance details of Prine Schools. We are moving from basic to advance so that you will get everything under one roof. Also, we don't want you to waste your time by going to their official site for basic information and then back to us for advanced details. This way we will ease your burden and could save a lot of time.
Overview: Basic Information of Prince School
---
School Name: Prince School Sikar
Email: pcpsikar@gmail.com
Contact Number: 9610-64- 2222 || 9610-67- 2222
Address: Palwas Road, Sikar–332001 (Raj.) & Circle on, Nawalgarh Road near Piprali, Sikar, Rajasthan 332001
---
Chairman: Dr. Piyush Sunda
Principal : Pawan Sharma (Prince English-Medium School in Sikar)
---
Principal: Manoj Dhaka (Circle-Campus of Prince Education Hub)
Principal: M.R Agarwal(Prince Hindi-Medium School in Sikar)
Prince School in Palwas Road, Sikar Campus: Their campus is both residential and day scholar for class VI to XII (Science, Commerce, Arts & Agriculture), English & Hindi medium.
Prince School in Piprali Road, Sikar Campus: It is for day scholar for class VI to X students (Only English Medium) & XI-XII Science (English & Hindi medium).
---
Apart from the very basic details of Prince School Sikar, they also have a library, classrooms, playground, laboratories, swimming pool, study rooms, gymnasium, dining halls, boarding's, or more facilities to offer to their students. Such as they also have Prince cricket academy Sikar. However, how many students are studying in one classroom, what is the teacher and students ratio, school strength, are actually students able to get there each of facilities or such kind of information we have shared in our advance section.
Advanced Details Of Prince Schools; CBSE/RBSE/ICSE Schools in Sikar
You Are Great! If you're reading this section then you are one of the smart parents who want to know everything about the school before jumping to any conclusion. Hence, make a better decision on choosing the best school in Sikar for your child, you need to find in-depth knowledge of the chosen school.
Not only parents need to know more about the Prince Schools Details. But they need a complete genuine review & 100% correct information about Prince School in One Place.
How many schools does Prince School run in Sikar?
Prince is running 7+ schools in Sikar and they are also going to open two more new schools in Sikar, soon.
Two; Prince Senior Secondary RBSE School, Sikar Rajasthan
Two; Prince Academy CBSE Sikar School
One; Prince ICSE School in Sikar
One; PCP, Prince Career Pioneer(IIT-JEE | NEET | OLYMPIAD | KVPY | NTSE) coaching institute in Sikar
One; Prince NDA Academy in Palwas Road, Sikar
Please note: They don't have any branch outside of the Sikar. All of their branches are in Sikar, only.
After knowing this you(Parents) must be thinking that:
Who is the first branch of Prince School Sikar?
Prince School in Palwas Road, Sikar was the first branch of this school.
Are Prince Schools giving their 100% attention to every branch and students?
Prince is running so many schools in Sikar. Hence, it would be difficult to claim that they are giving their 100% attention to each branch equally.
What are the Teachers: Students ratio in Prince School, Sikar?
Prince school has many students per class in every branch. Prince school teachers' strength is quite low according to their student's strength per class.
Overall, Prince School needs to hire more faculties and need to part more sections because their class strength is high and teachers' strength is quite low.
If you think your child doesn't need extra attention he/she can adjust between 100+ students then you can choose this school. Else, you need to re-think your options for the best school in Sikar that welcome limited students in a class.
What does special Prince Education Hub offer to its students?
Prince Schools offer sports, swimming pools, pre-foundation programs, & extracurricular activities to their students which we think is really good. It clearly shows that our Sikar School Market is also growing day by day like other states schools. Because many Sikar's schools (including Prince Schools) are adapting & offering modern facilities to their students.
However, Prince school's strength is quite high(thousands of students) so maybe sometimes it becomes difficult for a student to avail all of their services and facilities properly.
Swimming Pool Facility in Sikar Prince School:
Prince School's swimming pool is really very beautiful and clean. But, if you want to know whether your child would be able to learn and enjoy in their swimming pool.
Maybe our example will help you to understand this;
Keep yourself in this situation; You want to swim in a swimming pool but there are 100 people more like you who are standing in the queue.
Thus, will you be able to get a chance to dive into the swimming pool? If so, will you be able to spend much time in that pool, where other people are also waiting for their names? Obviously, no!
Now, think about those students who are studying in Prince School Sikar; Would they be able to get a chance to avail themselves of all of their facilities and services where school strength is high? The answer will remain the same; No!
Pre-foundation program of Prince School, Sikar:
Prince School offers a Pre-Foundation program to its students. Not, only they are offering this program. Even It's really good that Sikar's many schools are offering pre-foundation programs to their students (5th to 10th students).
Want to know more about the pre-foundation program in Sikar? Read, our latest blog!
Best Pre-Foudation Programs
How is Prince School Pre-Foundation program?
Prince school offers the pre-foundation program to its 5th to 10th students. If we talk about their dedication to the Pre-Foundation program, then what we have found from the survey is that Prince Schools Sikar is not much focused on their pre-foundation program.
Is Prince School Pre-Foundation program compulsory for all their students?
No, Prince School Sikar doesn't make their pre-foundation program compulsory. In fact, they only ask one time to attend their pre-foundation program, if a student says no they never force them to choose their program.
Sometimes, children don't know what they need to make their future bright and they may refuse in a childish manner. However, its teachers and school management responsibility to guide their students for their bright future.
Hence, Prince School only focuses on those students who are good academically.
Does Prince School have separate teachers for the pre-foundation program?
Prince School Sikar never keeps special teachers for his pre-foundation program. The teachers who take regular classes are asked to take pre-foundation program classes, as well.
A pre-foundation program is a program that prepares students for their competitive exams without disturbing their syllabus. Hence, this program needs special facilities to give students extra care, knowledge, and keep their concept clear.
Prince Sports & Extracurricular activities:
Prince sports and extracurricular activities are only for those students who are good at them. They give their complete focus on those students who bring medals, and achievements to their school. Or, we can say there is no place for those students who want to be good at sports but never get a chance to prove their talent.
How prince School can ignore the rising talents? What will happen to those students who even don't know if they are good at sports or not? Unfortunately, they have thousands of students in their school who even never get a chance to avail their special facilities & services.
How is their staff, management, teachers' behavior towards parents & students?
As far as we talked to parents, we get to know that Prince School management behavior is really good until you get admission for your child into their school. Once, you enroll your child in their school, they will never go to consider your opinion or listen to your queries. They will wash your mind and you will forget about all of your queries ad concerns while talking to them.
They even never conduct regular counseling for their students where they will be able to track their progress status.
How good are board exams results of Prince School in Sikar?
Prince School shows good results of their 10th, 12th RBSE ad CBSE boards in their advertisements. Overall, Prince Schools Sikar is giving some success stories in the 10th and 12th boards, but not all of their students are doing great in board examinations.
Which School of Prince School achieves good result of 10th & 12th Boards in Sikar?
Prince shows combined results of all branches i.e. they never show which branch got high scores separately.
Compare the results of Prince School Board with other schools results
Thousands of Prince students give their 10th and 12th board examinations every year. Out of thousands only 100 of their students achieve 90% or a good percentage. Whereas other schools' boards result clearly show that they are giving outstanding performance because their 40 students out of 100 students are getting more than 90% in their board's exams.
---
Prince School Board Results in Sikar
Prince boards aspirants strength is high
Good result Strength is Low
Other Schools Board Results From Sikar
Other schools boards aspirants strength is low
Good result Strength is High
---
How is Prince Academy Sikar Hostel facility?
The size of the Prince Academy Sikar hostel is just similar to their classroom size where space is saying "No" to new accommodation but they never run out of beds. If we talk about the food quality of their hostel then we can say it's just the average food facility they are offering to their hostel students.
Hence, Prince school hostel facilities are like their school's facilities.
Do they maintain covid-19 rules in order to follow cleanliness? If we come to the cleanliness point which has become very important after this pandemic situation(Covid-19). Then, they are not giving extra attention to cleanliness. They are resuming all cleaning activities that they do before covid-19 (no such extra care they are following in order to keep every room clean & hygiene).
Prince School Sikar Fees Chart RBSE & Prince hostel Fees
Is Prince hub education comes in the list of the best schools in Sikar?
Prince School in Sikar comes in the list of average schools that are giving education to Sikar's children. However, there are other schools in Sikar who are giving an outstanding performance that's why they came on the list of best schools in Sikar.
Conclusion
If you want to enroll your child in one of their branches, you may choose Prince School Sikar. Or, you can do more research about the best schools in Sikar and then go to any final decision. Because, your one decision can make your child's future bright and on other hand, a wrong choice may decrease the chance of a successful career and life.
If you want to enroll your child in the best schools in Sikar, then check out some of the top schools in Sikar that are ranking high nowadays.
Matrix High School: Rank:1
This school is very much liked by the parents and the students. This school has given many success stories to Sikar Market in terms of Board Exams, Competitive Exams, NTSE, KVPY, and much more. This school has a highly qualified faculty team. And, this school is ranking in the highest position as compared to other schools in Sikar.
Daffodils World School: Rank 2
This school is being ranked as the second-best school in Sikar. It is a great school for primary students as they take good care of its kid students. It is located in Sanwali, Sikar, Rajasthan.
Euro International School: Rank 3
Euro International School has a team of the best teachers for its primary category and this school ranks as 3rd best school in Sikar, Rajasthan. It is a co-ed English medium CBSE school.
Hope our detailed review of Prince School Sikar would help you to make a better decision for your child.
You may raise your query if you have any, or share your reviews if you think one or more points should be included or discussed in this blog.
Feel free to write your query or suggestion in below comment section.