Best Schools in Sikar, Rajasthan [2023 Updated]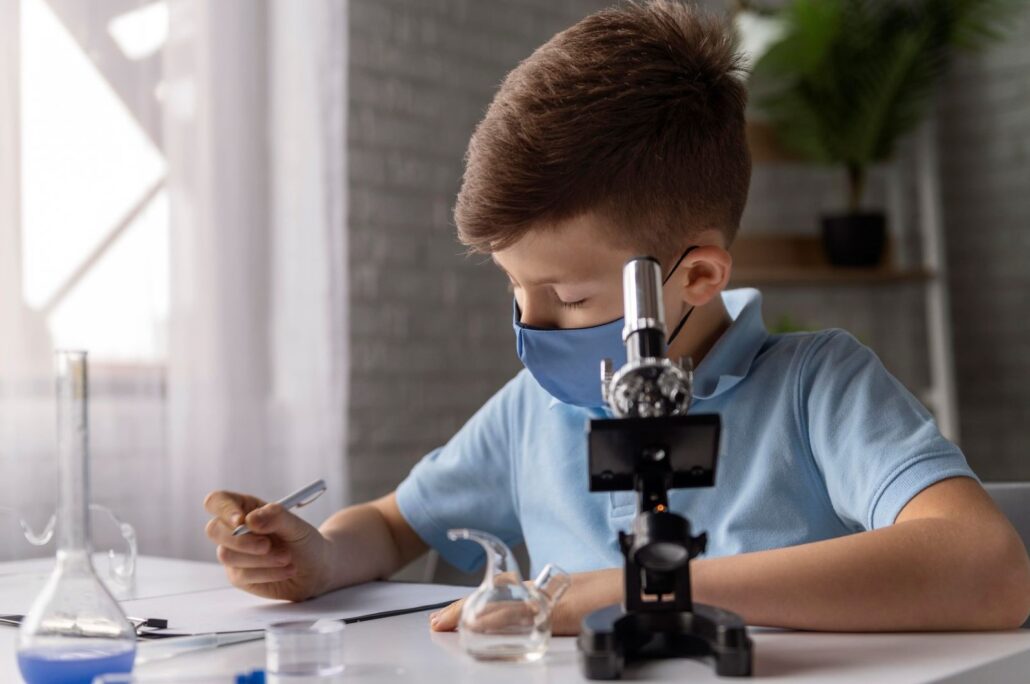 Best Schools in Sikar 2023? The best schools understand almost everything. And, this is why all parents want to get their children enrolled in a school that is the best school in the town. If you are also interested do your homework first by looking at the list of best schools in Sikar. Congratulations! You're on the right page. Here, we have shared the list of top schools in Sikar that are ranking high in 2023, Year.
What do the Best Schools offer?

The best schools teach thought, not content and they build a concept, not an only syllabus. Because they want all of their students on A+ grade level. They offer full of joy, curiosity, hope, and knowledge in their classrooms and adapt constant changes to make a student a better version of themselves.
You will get countless options(RBSE, CBSE, ICSE Schools) in the Sikar market which will claim you that they are the best schools in the city. But, are they all the best in their way? How would you choose the best school for your child? Don't worry, it could be a little hard for parents to make a comparison to find who is the best school in Sikar. Here, we are sharing some best schools' names in Sikar with a brief comparison to ease parents' burden. We have ranked the schools that are getting good results, offering education quality, students' strengths, and more parameters.
Please Note: Here, we are not sharing our reviews for Hindi-medium schools in Sikar because we don't think they are a good fit for your child at this age and time.
List of Sikar's Top Schools Name 2023
We have shared the list of top school names that have all the characteristics that the best schools in Sikar, Rajasthan should have.
Below are the top 10 best schools' names as per Sikar Education Hub surveys and parents'/students' feedback. Let's check these names one by one and yes please don't forget to review our briefed comparison. Also, if you have any suggestions and think we have captured something wrong, please email/message us and we will rectify it.
List of top-10 best schools in Sikar as per our analysis in 2023:
Our Parameters to decide which School is Best in Sikar
No one has a magical formula for determining the best school, but we have been able to make a better choice by keeping a few things in mind. We know how important it is for you to choose the best school in Sikar for your child and that is why we have checked each school with the criteria given below. These parameters help us to conclude which school is better than others.
Quality of Management & Faculty
A few things are very important for a good school. Committed management and a highly qualified faculty team are also among those important factors. In this section, we have analyzed & included some points while surveying the best schools in Sikar. And, these points are listed below:
Management commitments
Faculties Expertise & their qualification
Teachers' Dedication Towards Teaching
Experience of Teaching
Board of Directors Qualification & Educational Background
Use of technology
Whether you are looking for a CBSE, ICSE, ICS, or RBSE school in Sikar for your child-Doesn't matter! An ideal school of the 21st century cannot keep its back to the growing technological career. So, we have checked which school is adopting new technologies, how are their interactions with new technologies, and how their students are getting benefits from them. and more.
Student Care
A child should get as much care from a school as he/she gets from his parents. Hence, we have checked whether these schools in Sikar are taking proper care of each student or not. Besides, we have also analyzed what is their method of taking care of each student:
Whether they are taking regular counseling where they will tell about students' performance, weaknesses, more
How do they offer counseling, in groups or to each student individually?
Are they encouraging their students to develop their skills and increase their knowledge?
+More…
Quality of Academic & Other Programs
In this section we have examined the following metrics:
What is their teaching methodology?
Are they offering any special program that builds their confidence, sports qualities, academic level, or more?
How many activities are done in a month?
What are their achievements?
Running any pre-foundation / science programs for their students?
Do they have special teachers for competitive exams like Olympiad, NTSE, or more?
Overall Development Of Students(Top Schools)
Here, we have checked A to Z points from the student's performance flow, how much each student is getting benefit after enrolling in these schools, are students availing themselves of each opportunity that is offered by the best schools such as sports, cultural activities, annual functions, regular festival celebration educational tours to every single point. This way we can check the overall development of students from top schools in Sikar.
Overall Rank & Overview of all Best Schools From Sikar
Best Primary Schools in Sikar
Rank-1: MHS
Rank-2:Euro
Rank-3:Daffodils
Rank-4:Florito
Rank-5:Lotus Valley (Unit Of Prince Academy, CBSE School)
Rank-6: Sanskar School
Daffodils, EURO, & MHS these three schools come on the list of the top 3 best primary schools in Sikar as per our survey. First, we considered Daffodils School at first but after some years of performance, we checked that Matrix High School's performance is raising high for kids students also. So, we change their ranks and MHS is at first. Then Euro International School comes in the second position because they are also giving their best to teach their Kido Students. They have a team of faculties who know how to teach young children. Besides, Daffodils World school is now at third rank because of some parameters (MHS is doing good as compared to daffodils school) but Daffodils world school is still coming as the top school for kids in Sikar, Rajasthan.
Other Best Primary Schools of Sikar;
Florito School is also very known for junior students in Sikar. These schools come after the above three schools but they are also good on their own. Lotus Valley School is a unit of Prince Academy, CBSE School. This school is for junior students where teachers teach them separately. It's great that Prince School is exploring its wings in every field of education but this school comes on the list of 5th rank because somewhere they are less focused on their primary students as compared to others.
Best High Schools in Sikar For Class-VI to X
Rank-1: Matrix High School-MHS
Rank-2:Daffodils
Rank-3:Euro
Rank-4: St.Marry
Rank-5: Prince Academy CBSE
Best Senior Secondary Schools in Sikar
Rank-1: Matrix-MHS
Rank-2:Prince School Sikar
Rank-3:Navjeevan
Rank-4: Keshwanand
Rank-5: Sikar Vidyapeeth
Best CBSE Schools in Sikar
Rank-1: Matrix-MHS
Rank-2: Daffodils CBSE School
Rank-3: Euro CBSE School
Rank-4: Prince CBSE School
Rank-5: Sanskar CBSE School
Again; Matrix High School comes on the list of best CBSE schools in Sikar, it is also known as a Science school in Sikar. This school offers great teaching/learning, science foundation programs with good infrastructure, sports opportunities, computer labs, and more to their students. The best thing about this school is that they have separate teachers for all sections such as teachers for the primary section, teachers for high school, the pre-foundation program, and more.
Now, Daffodils CBSE School is also one of the top CBSE schools in Sikar. They have beautiful campuses, and playgrounds, and they are also achieving success stories with good stability in their results.
Euro, Prince CBSE School, & Sanskar CBSE School in Sikar are among the best schools in Sikar that want to educate their students with good marks.
Best RBSE Schools in Sikar
Rank-1: Matrix High School -RBSE School
Rank-2: KVM RBSE School
Rank-3: Prince RBSE School
Rank-4:Keshwanand RBSE School
Rank-5:Navjeevan RBSE School
Matrix High School, KVM, and Prince School in Sikar, these three schools are the best RBSE schools in Sikar as per our analysis. These schools are best on their own, where Matrix High School is known for its high success stories and pre-foundation program in Sikar, KVM/CLC School is known for its dedication and good management, and Prince School Sikar has so many academies to offer (apart from Prince RBSE schools) such as Polytechnic, Prince NDA Academy, Prince Education Hub for B.Ed., Prince Defence Academy, PCP( Prince Career Pioneer) IIT / JEE Institutions, and more.
In our previous article, we have discussed in detail the best RBSE schools in Sikar. If you want to know which school is best for what and which school would be best for your children, then you may read this detailed review of the best RBSE school in Sikar.
Best ICSE Schools in Sikar
Rank-1: St. Marry ICSE School
Rank-2: Royal Academy ICSE School
If we talk about the ICSE school; you will get many options in Sikar Market. However, we have considered the above two ICSE schools as the best schools in Sikar. If you're looking for an ICSE school for your child, you can count on it. St. Marry is one of the top ICSE schools in Sikar that offers the best education and opportunities to its students. Royal Academy is also one of the best schools in this town, they also have a strong faculty team who encourages their students and they offer amazing sports opportunities to their students.
The Importance of Choosing the Right School for your child
Choosing the best school for your child is an important task. Because your one decision can make your child's career and life bright but also your one wrong decision can take your child one or more steps back from a successful career. Hence, before selecting any school in Sikar, do your homework by following the above parameters on choosing the best school for your child in Sikar.
Conclusion
You will find many schools in the Sikar market that will promise you to offer the best education in India. However, after this pandemic situation, parents are not able to visit each school individually. So, we have shared some best schools' names in Sikar to ease the parent's burden. We took surveys from many parents and students and made this list for you. Hence, you can consider one of the above schools for your child. These are the top 10 best schools in Sikar, Rajasthan, offering the best education and development to their students.
If you have something to discuss? No worries! You may raise your query and we will clear your doubts. If you want us to update some more schools' names of Sikar in this blog, feel free to write us in below comment section.