Best defence academy in Sikar, Rajasthan India
In India, there are tons of defence training institutions that are preparing the youth for military exams. If you are striving for best defence academy in Sikar, Rajasthan. It would be easy to find! Yet hard to get honest reviews to know who is the best defence academy in Sikar, Rajasthan. 
Here, we are sharing our honest review with the list of best defence academies in Sikar, India which we have found from many aspirants and yes, of course after analyzing some important pillars too. 
So, let's read together…
Sikar as a Defence coaching market
If we talk about the defence coaching market of Sikar, this market concept was first started in Kuchaman city of Rajasthan, which is near Sikar. People used to go to Kuchaman city for their training. However, Sikar was already known as an educational centre, and then gradually Sikar started to give training to some more school students who want to pursue a career in defence. So after some time, Sikar's defence coaching market started to grow. Now, the awaited students of 10th and 12th have started taking classes from defence residential schools in Sikar. And, now Sikar is well recognized in the defence market.
Before knowing anything we need to understand the market well!

List of best defence coaching academies in Sikar
Sikar has already made his strides in the IIT / JEE / NEET coaching market many years ago, but now you will get to see many options for defence coaching as well. Here, we have shortlisted the best defence academy in Sikar, Rajasthan for you. 
Comparison of best Defence coaching academies in Sikar
Nowadays, before going to any decision checking online reviews and then comparing the shortlisted one is a must task. That's the reason why we are discussing this point here so that you can shortlist your coaching by measuring the above dimensions. 
Quality of Faculty 
In this dimension, we have examined how much the faculty's expertise is matching the aspirant's needs.
In addition, we have also checked all the points given below:
Whether or not the chosen Defense Academy has good English and Mathematics faculty for Air Force (X Group) students
Whether or not these academies have the best teams of GK, Reasoning, General Maths, and Science for Air Force (Y Group) or Army students.

Ground Facility
This is the most important dimension that every student should see before joining any defence academy and that is the ground facility. Here, we have checked the same thing with the impulse:
Firstly, we looked at the ground of the institutes to see if they were well built (no pits, green view, area, etc)
Secondly, we examined that students will be able to run well and do physical activities in it.
And last, we checked how close the road is to that place.

Quality of Accommodation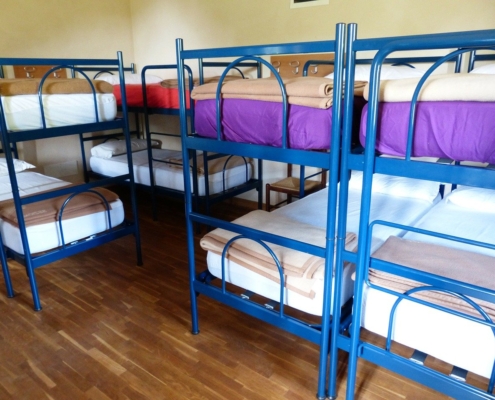 After Covid-19 it becomes even more important to check the accommodation quality. We looked into all factors from food, fitness, hygiene, to health and score all institutes accordingly.

Mentoring
In this parameter, we have examined whether aspirants are getting the right mentoring or not. Because a mentor is the one who shares his knowledge, experience, and advice with his mentees. Besides, our analysis ensures that the shortlisted academies should have a mentor who is retired from the defence as a General, Major, Lieutenant general, or Colonel, or he should be retired with any highest rank from the defence.
Why do you need to join a defence academy near you?
Nowadays coaching is very common, especially when it comes to becoming a soldier; it becomes a bit difficult to prepare alone.
If you join the defence Institute they will train you like professional soldiers. The coach will pick you up early in the morning and then train you completely. Besides, they will create a complete military environment and give you the right strategies & techniques of the military. Along with the warfare command, military sciences, and related technology. 
In short, the best academies will take care of everything from written exams to physical training. 
So, if you want to become a soldier then you must join the defence training institutions.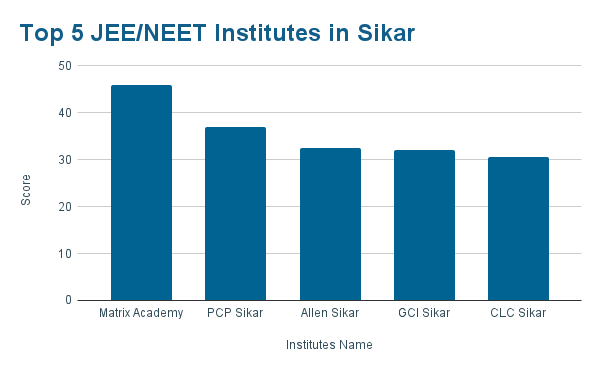 Everything about defence academies in Sikar
You will get many such academies that will claim you to crack the defence exam. However, all institutes are different from their teaching methodology, mentoring, and routine. It's you who need to choose the right institute for your bright future.
Explore your options in Sikar
You may choose the Prince Defence Academy, it is one of the largest defence academies in Sikar. They have so many faculties and gave so many good results from the past few years. Apart from studies and results, Prince defence academy is so popular in terms of great strength per batch because many students enroll themselves every year. Besides they run other academies too, such as polytechnic, IIT/JEE/NEET, B.E.D, RBSE schools and more. So, it's pretty obvious that they can't focus on each student equally and individually.
However, if you want a defence academy that can give you complete personal attention on each area then you may also explore your defence options in other academies such as; Govindam, Rajasthan, Gurukul defence academies. As per our survey, these academies are known as exclusive defence academies that are completely focused on their students.
Without wasting further time, let's have a look at the rankings of these academies on the basis of a survey conducted by us:
Also, if you are looking for non-residential defence academies in Sikar then you may also look for these academies that are given below:
Gramin defence Academy
Aakash Defence Academy
Vertex Defence Academy
Arvindam Defence Academy
How much do you have to spend to get defence coaching?
Whenever we think of taking coaching, the first two things stick in our mind, " best defence coaching institute" and then, "what is the fees of defence coaching".
The fee structure depends on the institution and also what you are choosing for residential or non-residential. Also, most institutions claim a 100% guaranteed selection program or a refundable clause. However, it appears to be refundable but only when all factors must be met once.
The fee structure would be starting from lumpsum 2-3lakh; Although we will not share the exact fee structure with you on this, as each academy has its own bid.
Conclusion 
If you have completed your 10th and 12th and are looking for career growth in the Indian defence. You may need the right defence academies to get training for the entrance exam. The above defence institutes offer training to students who are interested in written exam and need physical coaching for NDA/CDS/OTA/AFCAT/INA/AC/ACC/X GROUP & Y GROUP (INDIAN AIRFORCE) / SSR, AA (INDIAN NAVY, SSB).
You may consult them to know their fee structure and more.